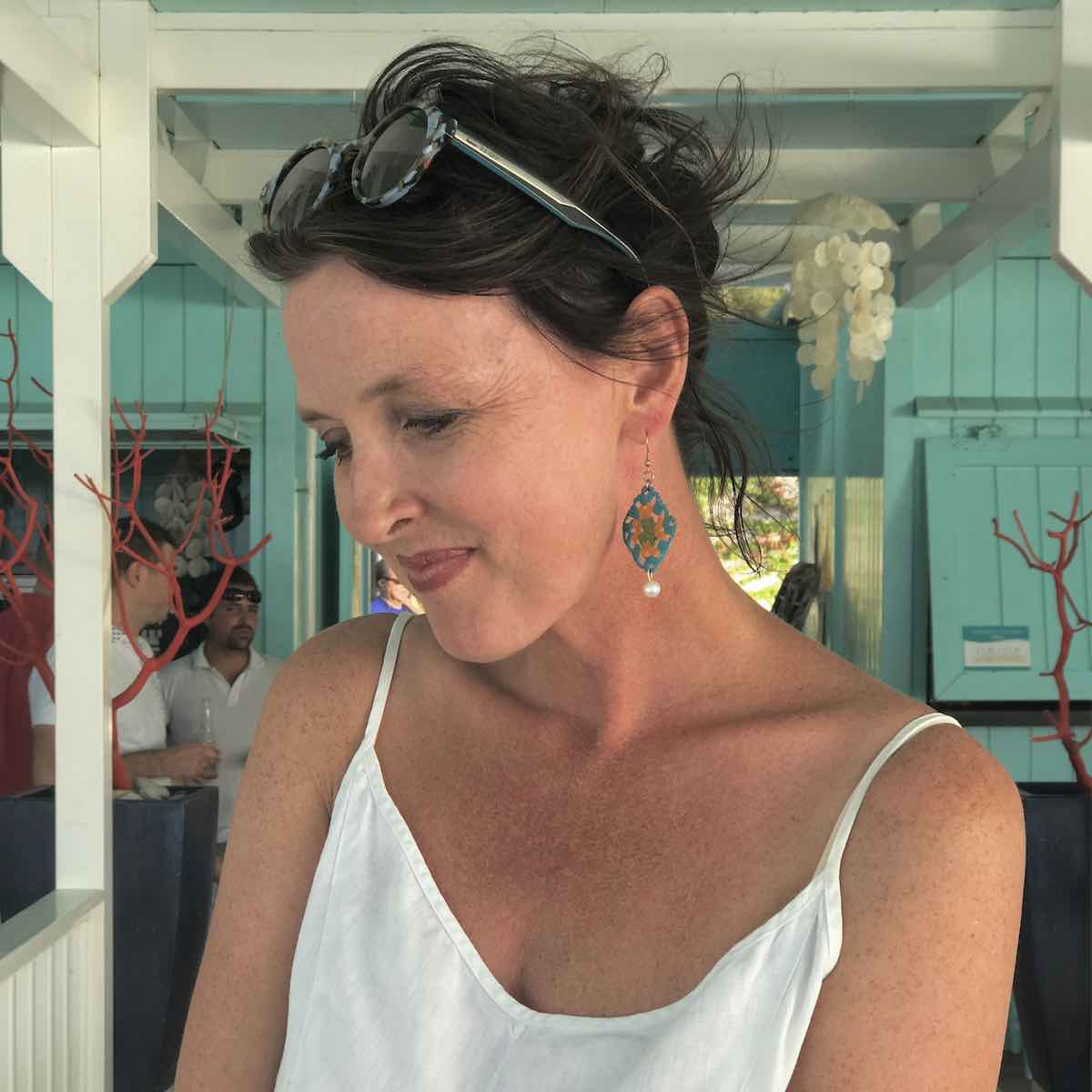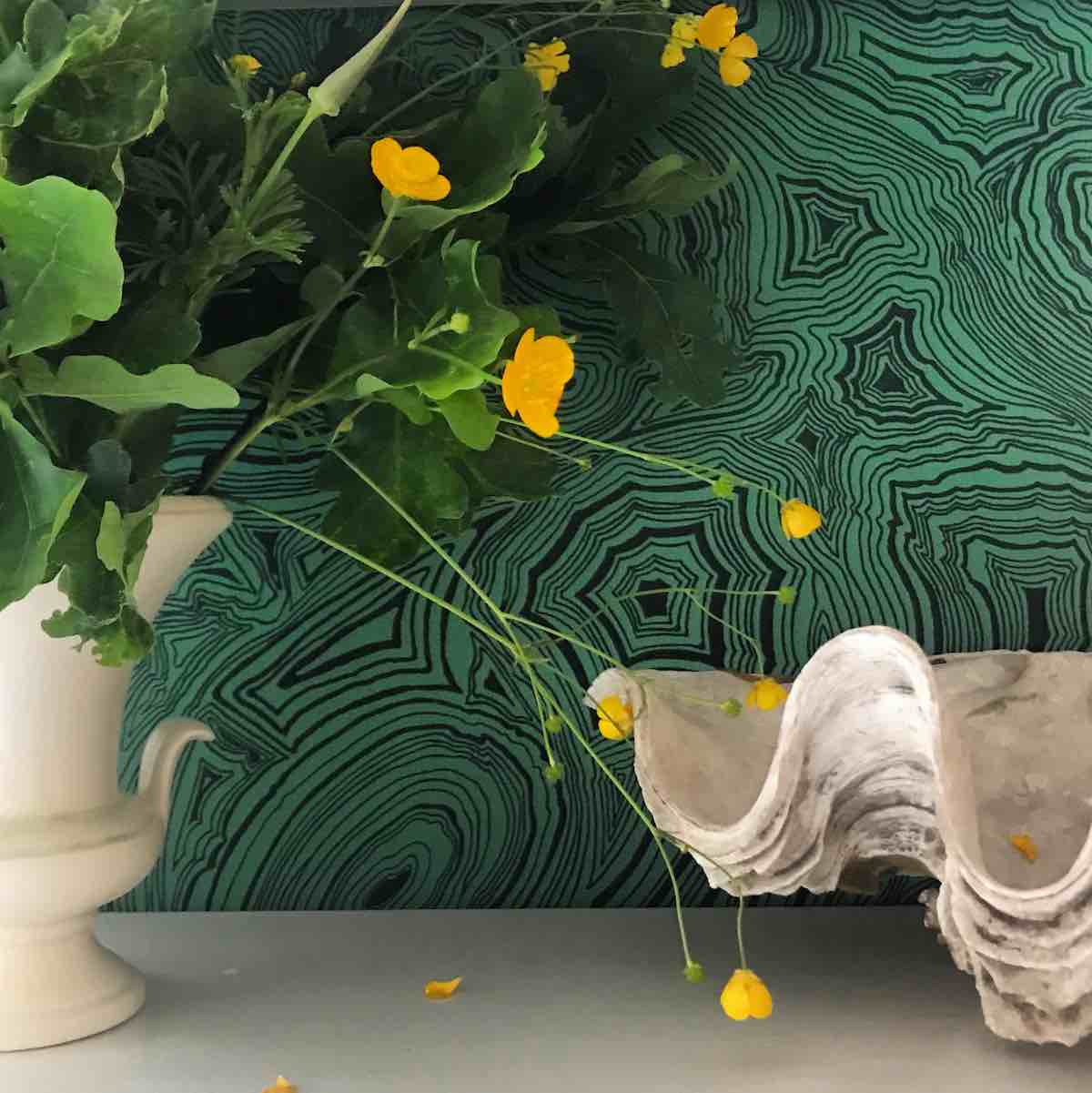 Colour and pattern have been a constant thread in the life of Libby Lord from an early age. She began her artistic career at the age of nineteen and very soon became an established and published painter. Her paintings and prints were known world-wide and her designs used for a range of greetings cards, homeware for Marks and Spencer and even a clothing label. Libby's instinctive sense for colour and pattern enabled her to seamlessly become a paint and colour consultant for a well-respected period house interiors store, where she advised on Farrow and Ball paint and wallpapers for ten years, her advice and flair for decorating quickly becoming well-known and much desired.
This set her up for her next move to Draycott and Charles in Ludlow, where she was an interior designer for seven years. Here she created designs for a whole gamut of dwellings; from cosy Shropshire cottages to grand country houses; from a contemporary Fulham flat to an old Herefordshire cider mill: Libby's attention to detail and stamp were evident in all.
Libby Lord Design was established in July 2018 and is run from Libby's home studio in the middle of Ludlow, Shropshire. Here she designs and presents her schemes and is available for private consultation by appointment only. Her clients enjoy the intimacy and privacy this affords.
Libby is passionate about interior design, explaining: "If your home environment, or some aspect of it, is not quite right it can upset the whole apple cart and it will affect your mood. I believe that simple changes in design and decoration can make a huge difference to your life. My job is to find out what may be specifically suitable and relatable to my client – and then ensure that the very best and most beautiful design solution has been achieved within this framework. It must be a dazzling reflection of my clients and their lives".
Libby can advise and collaborate with architects, builders and joiners, be consulted on the layout of a room, its colour and decoration and source objets, furniture and paintings.
She describes her style as "Classic with a twist – contemporary, but with a few cobwebs."